Eliminate The Learning Curve. Save thousands of dollars and hours on preventable mistakes.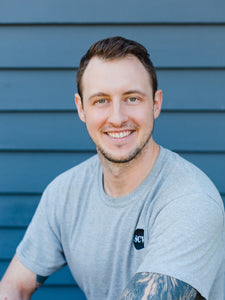 Hey! I'm Nate Sprankle of Sprankle Custom Works LLC. I am an avid woodworker, metalworker, designer and businessman. I love all aspects of what I do. I began the journey of running my own custom furniture shop after I realized desk jobs just wouldn't cut it. This was one of the best decisions I ever made and, while many days are challenging, it has absolutely been worth it. I have worked incredibly hard over the past 6 years and am fortunate to now design and produce high quality furniture for excited and satisfied clients. The beauty is that I can always elect to work more if I'd like to earn more money. The proven business and production processes I created to make this possible are now available to you in a comprehensive total package. These guides could help you earn the money you want by doing something you love!
Please feel free to reach out with any questions you may have! Contact information is below. View Frequently Asked Questions here.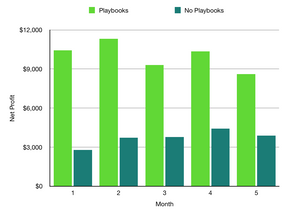 Value For You
Time is our most valuable resource.
This simplified chart shows two options: A potential 5 month trajectory with these playbooks and one without (i.e., learning through trial and error). Mistakes include anything from slow and inconsistent build efficiencies to inaccurate and time-consuming quoting methods. The list is seemingly endless. These playbooks cover it all.
These values include 150 hours and 17 minutes worth of mistakes I actually made over a period of 5 months during my early years while simultaneously charging too little due to a lack of a reliable quoting system and other business inefficiencies. This combines to a total opportunity cost of $31,393 in potential net income in just 5 months. This doesn't include the incredible amount of frustration that comes with making mistake after mistake and the time not spent with loved ones due to working overtime to make up for errors.
The relatively low up-front cost of these playbooks is a no-brainer.
These are all mistakes I no longer make. You don't have to either. Save yourself the time, frustration and lost income.
Are you tired of your current job?
Do you want to build something for yourself that you can call your own?
Do you love working with your hands and being creative?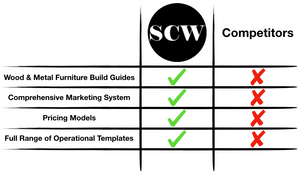 While there are cut lists and general build guides available, this is the first and only available system of its kind with high-level detail and repeatable efficiencies. There are no direct competitors to speak of!
Testimonials
"We are enjoying the beautiful table set made by Nate at Sprankle Custom Works. Nate was very helpful advising us of options and delivered as he promised."

Kelly
"My husband and I are looking forward to having many dinners and entertaining on our gorgeous new table and hopefully passing it on to our kids. We highly recommend Nate!"

Lala